DURA was founded in 1948 as a distributor of raw materials for the coatings, plastics, rubber and cosmetics industries. In 1961 the company commenced production of additives for the paint, printing ink, & PVC industries. Today it is a leader in metallic driers and a major producer of PVC heat stabilizers. In addition, DURA produces a range of additives for the coatings, UPR, and polyurethane industries.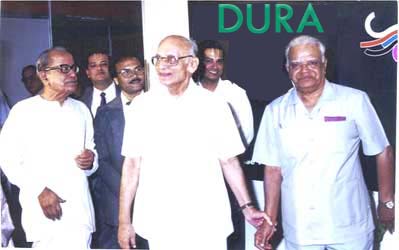 Over the years we have been providing quality products and service. This dedication has enabled us to be a global supplier of metallic driers.
Our technical service department is well trained and equipped to respond to customer needs promptly. We have a well equipped laboratory to keep the quality of our products to international standards. Our business today is firmly based on the strengths of our past and we are confident to grow, given our dedication to customer needs.